The Chief Executive Officer of New Life Counselling oversees the operations of the organisation and is responsible for the strategic planning of the organisation.  She is supported by a team of Senior Managers who have responsibility for Clinical Services, Support Services and Development.
6 Team Leaders assist in leading in the delivery of our Child & Family, Adult and Youth counselling services.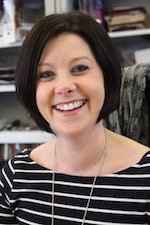 Karen Collins, Chief Executive
Karen joined New Life Counselling in August 2008 as the CEO having worked for 5 years in the public sector and 6 in the voluntary youth sector. She has an MBA, Post Graduate Certificate in Social Policy, Post Graduate Diploma in Professional Studies in Education and BA (Hons) in Modern History & Politics. She has significant experience in strategic planning, programme development and resource & budget management.
Head of Clinical Services – being recruited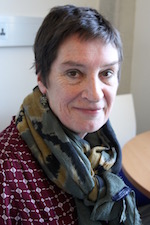 Nuala Quiery, Adult Counselling Project Team Leader
Nuala joined New Life Counselling in June 2013 as Team Leader of the Adult Counselling Project, having worked as a counsellor for nearly twenty years in a range of settings. She is accredited with the BACP as a counsellor and has undertaken formal training as a Clinical Supervisor of both individuals and groups. She has previously worked in the voluntary/community sector, and as a post-doctoral research psychologist, and more recently was Senior Counsellor at Queen's University Counselling Service for students.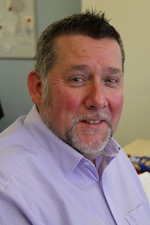 Terry Gorman,  Postvention Service Team Leader
Terry joined New Life Counselling in September 2010 after previously working with Contact Youth on the "Lifeline" project for over 2 years. During this time he has gained valuable experience in working with high risk clients and at the time of leaving Contact Youth he was responsible for delivering the telephone counselling training to new and existing staff. Prior to this he was employed by the Northern Ireland Ambulance Service as a paramedic manager and responded to several multi casualty incidents over a period of 22 years.
He has a Diploma in Counselling and has a keen interest in developing his skills in a creative manner and is considering doing some further training around art therapy. He recently completed a short "Introduction to Art Therapy" facilitated by Queens University.
 Alison Templeton, OKAY Team Leader
Alison holds a BSc (Hons) Degree in Geography (Queen's University Belfast), Post Graduate Certificate in Education (QUB), Diploma in Counselling (University of Ulster) and a Post Graduate Certificate in Therapeutic Work with Children (University of Nottingham). Alison has 10 years experience as a Supervised Counsellor working with children and young people, previously employed by NSPCC and Barnardos. She has been an accredited counsellor for the past 7 years, currently with BACP. Alison started in New Life in January 2011, initially as Assistant Team Leader for ICSS East team. She moved to the post of Child Project Officer in the Child Team in July 2012.
 Wendy Stewart, Family Team Leader
Wendy joined New Life Counselling in 2009 as a trauma counsellor, working with adults and families.  Previously Wendy worked for 17 years as a group facilitator and counsellor in a substance misuse treatment unit. Since completing her degree in Psychology (QUB) in 1993, Wendy gained for her Diploma in Counselling (1997) and BACP accreditation in 2012. Gaining her Diploma in Social Work (2001) she went on to acquire her Post Qualifying Award in 2005.  In 2008, Wendy gained her Post Graduate Diploma in Applied Social Studies, Intermediate Systemic Practice (with Distinction).   In 2012 Wendy holds her Diploma in Leadership and Management. Before working in counselling Wendy worked in Sales and held position of Personal Assistant to the Sales Manager.